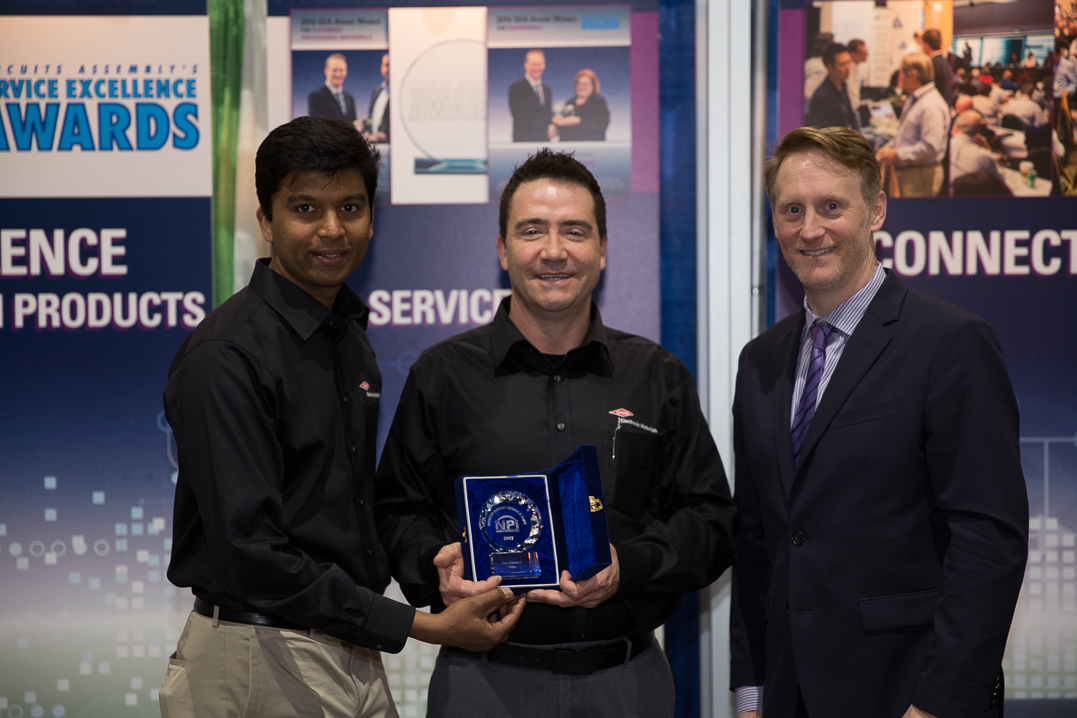 Recently, Circuits Assembly and Printed Circuit Design & Fab (PCD&F) conducted their 2017 New Product Introduction (NPI) Awards for electronics assembly equipment, materials, software and printed circuit board (PCB) fabrication. Dow Electronic Solutions is honored to announce that Copper Gleam™ PPR-II Acid Copper received the award for best new plating technology. Now in its 10th year, the annual NPI Awards recognizes the best-of-breed new products introduced during the past 12 months. Award winners are selected by an independent panel of practicing industry engineers 
Demand is growing for thick PCBs, particularly in the communications market, where the growth of 5G infrastructure is expected to increase dramatically by 2020. In addition, increased demand for thick PCBs is also expected to come from medical, military and aerospace applications. PPR-II Acid Copper meets the unique plating requirements to ensure the required performance for these applications.

Dow's Copper Gleam PPR-II Acid Copper is specially designed for through-hole plating in high aspect ratio (HAR) boards, working with soluble anodes and simple/batch waveforms in the vertical applications. It offers excellent throwing power, physical properties and high reliability for HAR boards with a variety of board thicknesses (1-8 mm) and hole diameters (0.2-1.0 mm). It also provides a stable bath during a complete cycle from new makeup bath, aged bath through carbon treatment. PPR-II Acid Copper is suitable for panel or pattern plating processes, and enables simultaneous plating of through-holes, blind vias and fine-line imaged pattern of the boards with good quality. It is compatible with both hoist and VCP lines.

"This award is a demonstration of our continuous drive to meet customers' needs, as well as our commitment to stay attuned to major trends that are re-shaping the world and deliver results to drive improvements," commented JR Chen, Global Business Director, Interconnect Technologies. Dow Electronic Solutions' new products have won eight NPI Awards from PCD&F – five in Plating including the PPR II process, one in Surface Treatment, one in Final Finishes and one in the  Imaging category since 2009.
Thick PCBs present several challenges for the copper plating process, which led to the development of PPR-II Acid Copper. Learn more about these challenges and how we solve them in our blog "Advancing the Thick PCB Manufacturing Process for 5G Infrastructure."