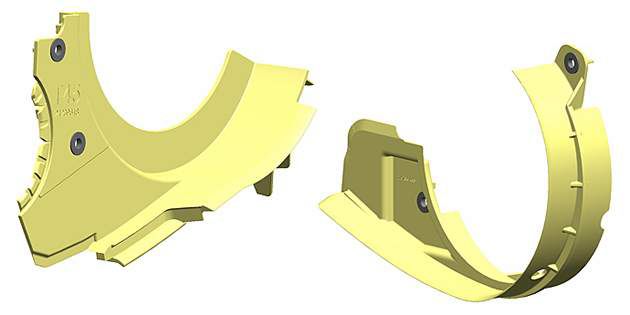 An integrated baffle and seal lip assembly, made of DuPont™ Hytrel® thermoplastic polyester elastomer, is used in two new transmissions from General Motors. The unique solution helps condense packaging space and enable better clutch and transmission durability.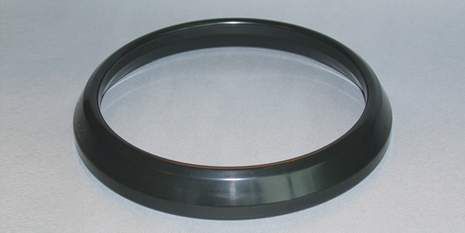 Vamac® is the elastomer of choice for automatic transmission seals because of its good performance in the most aggressive automatic transmission fluids (ATF).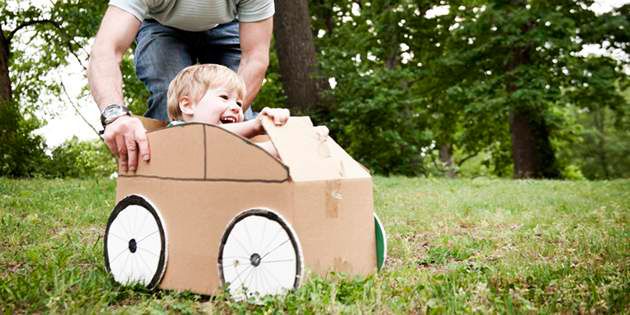 DuPont supports efforts/initiatives to improve sustainability in the automotive industry with high performance and renewably-sourced polymers that can help increase fuel efficiency while reducing energy loss, emissions and costs.
DuPont collaborates with customers worldwide to develop innovative metal replacement applications to make cars, planes and other equipment more fuel- and cost-efficient.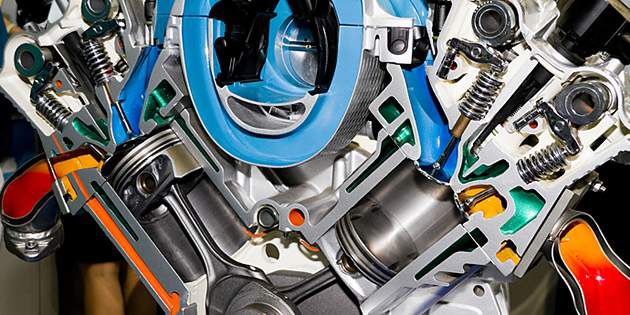 DuPont is working with automakers to develop materials that help optimize engine efficiency. Focus areas include heat and friction management, exhaust gas recirculation, and re-imagining turbocharger technology or injection systems for mainstream vehicle production.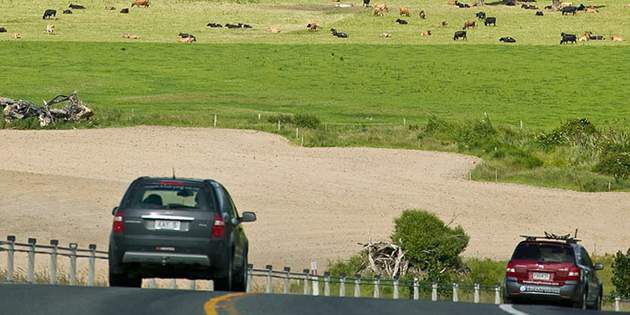 DuPont is working with our auto industry collaborators to help them develop the next generation of sustainable mobility solutions. Together, we're helping reduce dependence on fossil fuels and lower greenhouse gas emissions to help manage the environmental impact associated with the world's increasing demand for automotive mobility.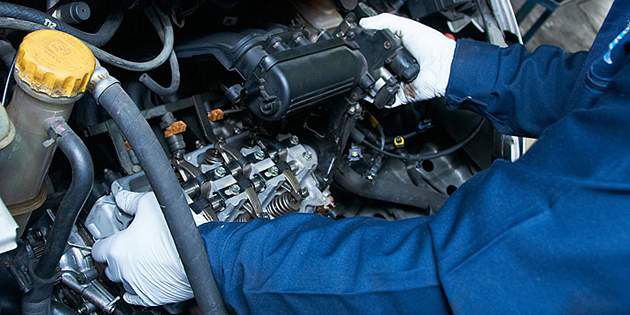 Many of today's vehicle system environments are like a pressure cooker of aggressive chemicals. Very few materials have the right combination of characteristics to withstand that kind of severe treatment. DuPont is at the forefront of the development of the latest generation of high performance materials.
Vehicle weight reduction is a major challenge. While plastics are inherently lighter than metals, lightweighting requires more than direct material substitution. DuPont predictive engineering and design teams work with customers, using insight and high-performance DuPont materials to redesign for lower weight, often integrating functions to cut costs at the same time.
DuPont™ Vespel® parts offer low friction, lightweight and durable metal replacement in automotive transmission applications.
No results founds