Second Generation of Hydrolysis Resistant Crastin® PBT for Connectors
PBT polybutylene terephthalate, when exposed to heat and humidity, reduces polymer chain length, which eventually causes property loss with time. Crastin® HR (Hydrolysis Resistant) has been designed to ensure maximum product stability, even in extremely severe environments. The extended life time of Crastin® HR is therefore even better suited to meet new customer needs.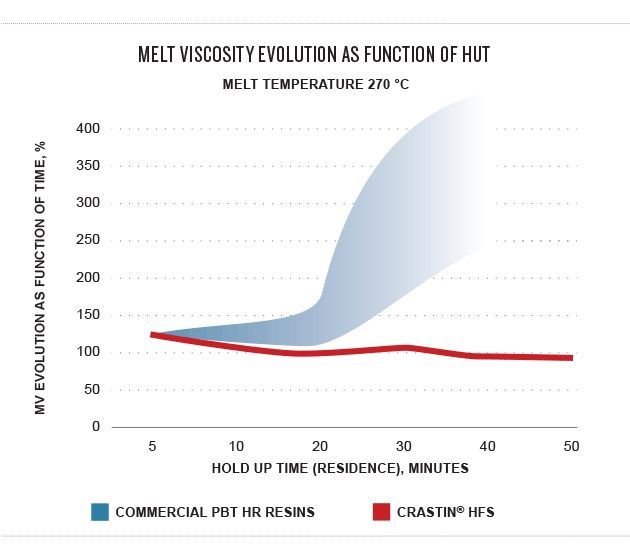 DuPont™ Crastin® HR5315HFS, HR5330HFS
While keeping the same properties and hydrolysis resistance performance as the previous Crastin® HR generation, both Crastin® HR5315HFS and Crastin® HR5330HFS have been developed to offer outstanding melt stability during molding. Long-term molding trials as well as extensive customer collaboration, have proven the process flexibility of the new Crastin® HR HFS products versus the existing PBT HR grades on the market.