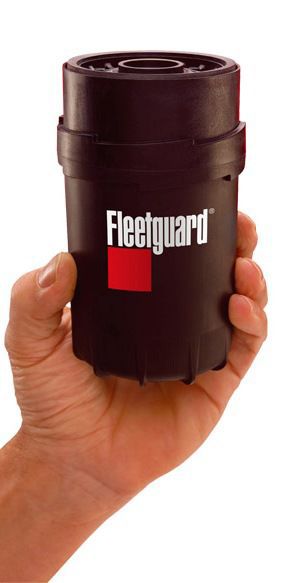 A lightweight solution

"Cummins Filtration used aluminium die castings for the origin filter shell design. At DuPont, we proposed Zytel® as a high performance and lightweight solution that would also save in total cost of the parts. To ensure successful transition from metal, we provided extensive computer-aided design and engineering support, plus technical on-trial assistance to the molder," said Kenny Wu, DuPont China Customer Account Manager and coordinator of the technical team that collaborated closely with Cummins on the metals-to-plastic replacement program for Fleetguard® fuel, oil and oil/water separator filters.
The product chosen was Zytel® 70G33HS1L BK031, a special 33% glass fiber reinforced, heat stabilized grade of nylon 66 resin for injection molding that retains stiffness, strength and mechanical properties despite exposure to high and low temperatures, long life coolant, aggressive engine fluids and chemicals, and moisture.
Proven durability
According to Cummins Filtration, while ordinary metal filters are easily dented and damaged, the outer shell of the Fleetguard® User-Friendly Filter made of Zytel® has a higher burst strength rating with excellent impact resistance. It doesn't scratch or dent and weighs 50% less than comparable metal filters. The company reports that rigorous field-testing has proven the durability of the advanced composite design even under the most extreme operating conditions.
Cummins describes the Fleetguard® UFF as an easy spin-on and take off filter that provides easy disposal, reduced energy consumption and improved environmental protection. The filter threads are made of Zytel®, so they can't strip or cause wear to the metal threads of the engine's filter spud. Also, by eliminating metal parts, there is no danger of metal shards or shavings coming from the filter itself.
While metal-cased filters can be slippery when greasy, the Fleetguard® filters are designed with a textured surface and raised ribs for better grip and extra leverage when installing or replacing.