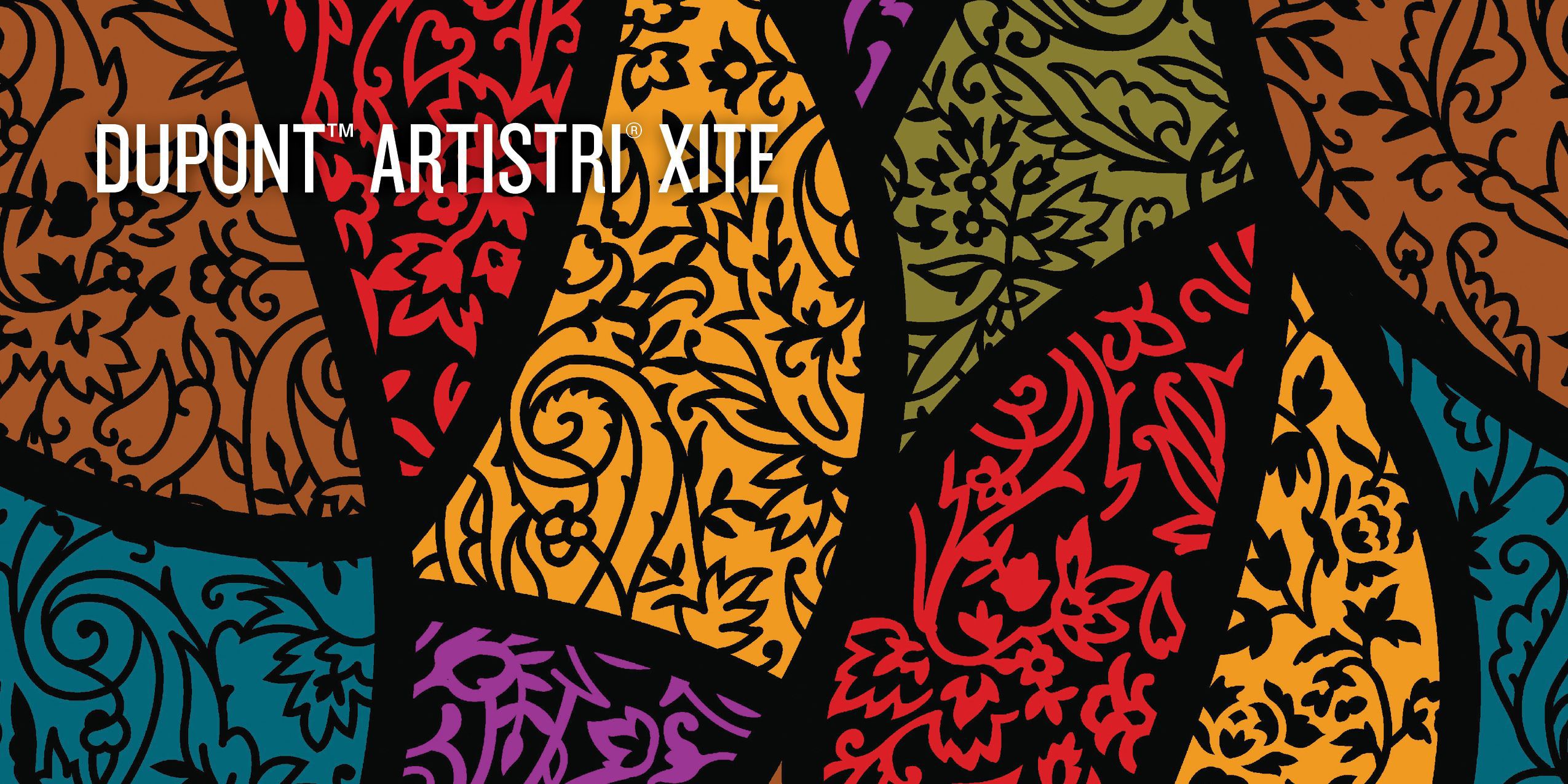 DuPont also will showcase Artistri® Xite S2500 and S3500 dye sublimation inks, which offer better jetting, image sharpness, intensity of black inks and color saturation when compared to existing solutions. Xite S2500 is a midviscosity dye sublimation ink and Xite S3500 is a high viscosity dye sublimation ink designed for printing on polyester textile substrates.
Balaji Srinivasan, marketing manager, Europe, Middle East & Africa, DuPont Advanced Printing said: "With our newest products, DuPont continues to drive innovation in Digital Textile Printing. The new Brite P5003 and P5010 pretreats for DTG not only make colors pop, but also hold them longer on the fabric with a vast improvement in wash fastness. With this solution, we've also taken the first steps in addressing challenges faced when printing on polyester – as Artistri® Brite P5010 pretreat has enabled successful printing on white polyester t-shirts. In the Xite Roll To Roll space, with S2500 and S3500 launches, DuPont further expands its broad portfolio to meet customer demands for product quality and deeper colors."
Artistri® Xite inks also feature recently launched roll-to-roll pigment inks which achieve greater color with improved workflow efficiency and reduced environmental footprint over alternative printing technologies. The broad DuPont textile inks portfolio enables exceptional digital printing in roll to roll and direct to garment, on a wide range of printheads.