CooLam® Enables Cleaner, Brighter, Higher Quality Light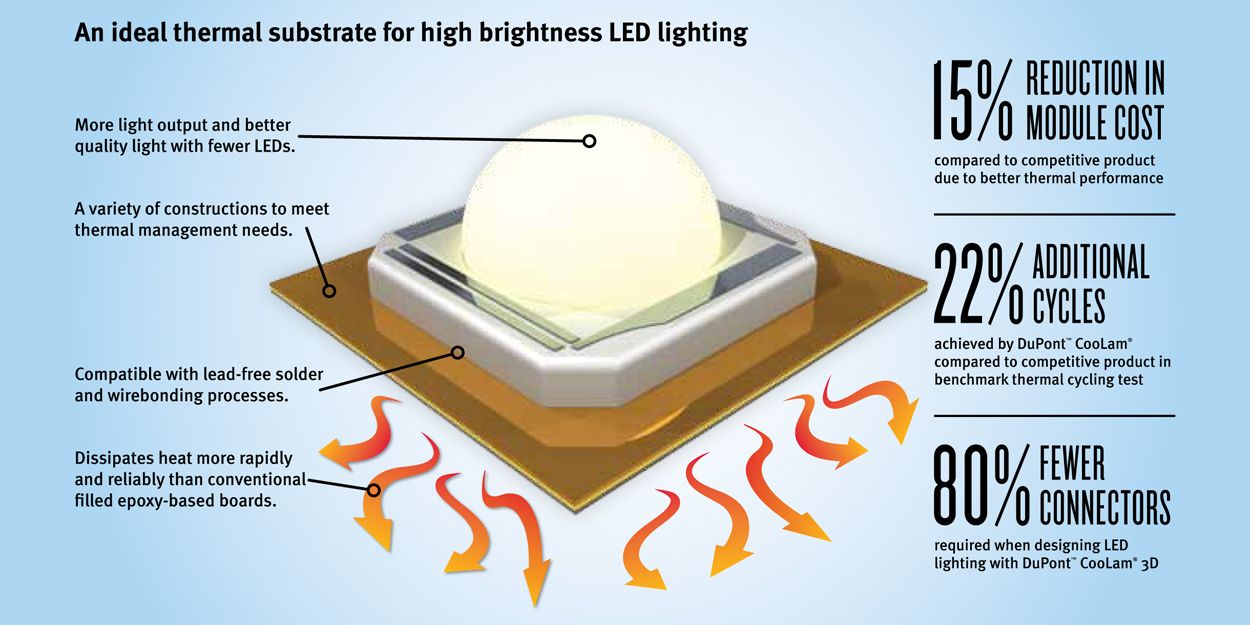 Made with a proprietary polyimide dielectric specially designed to be thermally conductive, DuPont™ CooLam® dissipates heat more rapidly and more reliably than conventional filled epoxy-based boards.
With very low thermal impedance and a maximum operating temperature of 180°C, DuPont™ CooLam® helps ensure stable performance over a wide range of environmental conditions, helping to keep LED designs cooler.
DuPont™ CooLam® thermal substrates are used in sub-mount, chip-on-board and metal core printed circuit board LED packaging applications to produce LED light bulbs with longer life, greater reliability and better light quality.
Find out more about how CooLam® improves LED lighting reliability and performance at a lower cost