Kalrez® FFKM Seals Help Minimize Wafer Process Contamination
Perfluoroelastomers (FFKMs) are used as seals on wafer processing equipment due to their extraordinary resistance to chemicals, including reactive plasmas and extreme heat as high as 327°C.  FFKM performance can vary depending upon the chemical composition. Specially formulated Kalrez® products may be required to help reduce wafer contamination.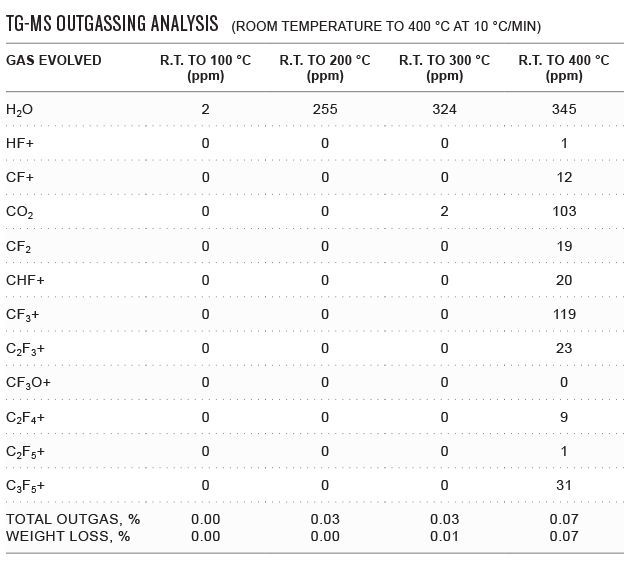 Weight Loss / Particle Generation
Fabricators have found that plasma is a very powerful tool for etching, CVD and stripping because all materials are consumed. FFKM seals are used in these processes because of their exceptional resistance to aggressive media. Prolonged exposure to plasmas can degrade seal surfaces resulting in particulate contamination even before sealing functionality is lost. The ideal seal, therefore, would resist surface degradation while maintaining sealing functionality.FFKM seals are designed to with stand chemical attack and provide extended seal life. They exhibit low weight lossand particle generation, thus improving wafer yield,increasing process reliability and reducing frequency of equipment maintenance. See the relative particle generation in plasma for four FFKM compounds.