Hot Cars vs. Green Cars
4.7.17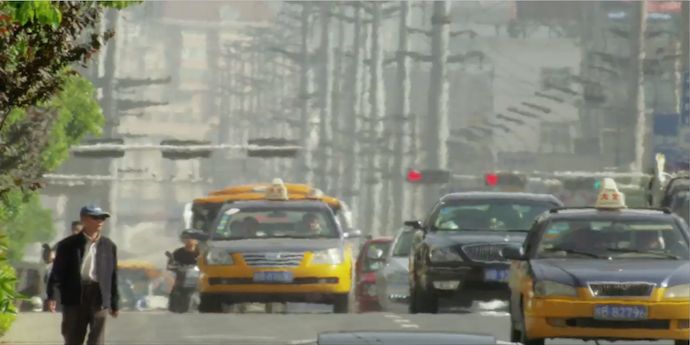 "When I take her to the track she really shines
She always turns in the fastest times
My four-speed, dual-quad, posi-traction 409."
— The Beach Boys, "409"
That's how the Beach Boys in 1962 immortalized a friend's Chevy Bel-Air sport coupe with the legendary Chevrolet 409-cubic inch, 425-horsepower engine. Today, the gas-guzzling 409 engine is long gone, and no one's writing songs about hybrids.
It's not for lack of choice. In 2014, American consumers had 47 different hybrid models from which to choose — nearly double the number five years earlier. But in all, hybrids made up only about 3 percent of the total U.S. car and light-truck market — down from about 3.4 percent the year before.
A 2014 GfK Roper Report studied what motivates American car buyers when choosing a vehicle: safety, quality and ease of driving consistently topped the list for both men and women. But dive deeper into the numbers and you see a gender split: men rated power, comfort and enjoyability higher than women — and women consistently rated fuel economy and low emissions higher than men.
And therein lies a conundrum:
According to sustainability marketing expert Freya Williams, author of the 2015 book Green Giants, "Eighty-five percent of Americans think sustainability is for women, not men."
"Cliché as it may be, a car is an extension of masculinity."
According to a 2011 report authored by Williams and fellow marketer Graceann Bennett, about 16 percent of U.S. consumers are what they call "Super Greens": consumers motivated by environmental altruism who intend to make purchases based on that belief — and then follow through with those intentions. For Williams, sustainable car manufacturing and marketing was, for too long, aimed only at this group. "Green cars were made for people who don't think we should be driving at all. They're punishment vehicles," she says, built to maximize fuel-efficiency but without regard for all the irrational factors that go into car-buying: fun, power, aspiration.
"People buy a car because of practicality," says Williams, "But they're also looking for performance. Even if you really care about the environment, if the product doesn't fulfill its basic promise, people aren't going to buy it."
And this, says Williams, has been why Tesla, the auto manufacturing start-up that builds all-electric luxury vehicles, has been able to break out of the sustainability bubble. Tesla didn't start out trying to make a sustainable version of a standard car; they aimed to make a great car that happened to be sustainable. The result? The Tesla Model S is U.S. News & World Report's top-rated large luxury sedan, thanks to great handling, smooth acceleration and luxurious cabin details.
"We're motivated by human nature," says Williams. "That's what Tesla got right." Smart-looking, high-performance Tesla cars "don't make any compromises. They're not just greener. They're better."
"Conventional car manufacturers had been watching Tesla to see what would happen, and they had written it off," Williams adds. The practical concerns of an electric vehicle — range anxiety and performance concerns — convinced them that large-scale adoption of electric vehicles was the stuff of dreams. But Tesla's focus on building a satisfactory power source first — Williams calls Tesla a "battery company" that happens to make cars — and then building a performance vehicle around it, allowed the company to create a sustainable vehicle that's catching the imagination of mainstream greens.
To be sure, Tesla remains an aspirational brand for most car buyers — a basic Tesla Model S starts at about $70,000 thanks to expensive battery components — but one that people can't wait to afford, says Williams.
If and when car manufacturers can follow Tesla's lead and build sustainable cars that are cars first and green statements second — at an affordable price — "it will be an arms race" for consumers' wallets, says Williams.
"You don't want them to buy [a sustainable car] because it's sustainable, you want them to buy it because it's a great car."