Virtual Plant Technology Saves Valuable Resources
8.19.16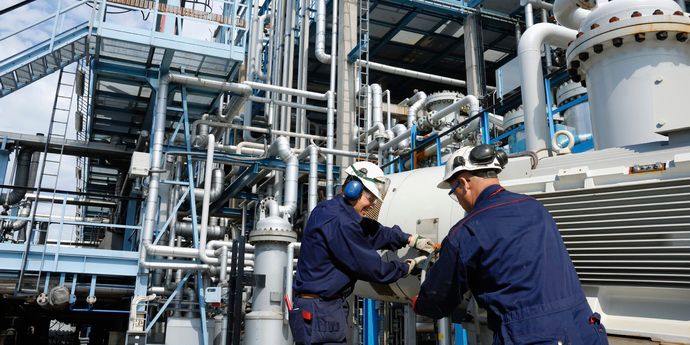 As consumers, we have an array of goods and products at our fingertips that make our lives easier. But manufacturing these goods — whether it's hair gel, hearing aids or hard drives — can be anything but easy. Each requires a sophisticated, precise set of steps to ensure that products are consistently reliable. For many products, this requires a complex manufacturing plant using highly sensitive equipment.
With so many moving parts in play, these plants can require hours of daily maintenance and fine-tuning. If something doesn't work as expected, the work involved can be even more challenging. Simply tracing an issue back to its source can take days, weeks or months, depending on the complexity of the plant. This can be costly for the engineers tasked with resolving the issue.
Introducing a new product or adding a new variation adds even greater complexity. Consumers expect a regular diet of new and improved products from cell phones to toothpaste to new packaging on their breakfast cereal. Restructuring the supply chain and a manufacturing process is no small feat, and frequently it means that a high-value facility will have to go off-line for the time it takes to make, and optimize, these changes. All that adds up to increased time, costs and risks.
Virtual Plant Technology
Fortunately, there is a new way to resolve some manufacturing challenges and set up new product innovations. In many instances, they can be perfected in the virtual world long before a single dial is turned in the plant. Developed by DuPont engineers, Virtual Plant technology maps out each step in the manufacturing process, and then simulates it at nearly perfect fidelity in a computer. In essence, skilled engineers create a digital twin of the plant on their computers. They run all of the critical processes from raw material delivery to packaging of finished goods, looking for the bottle necks, to find the ideal pathways.
"Think of the Virtual Plant as a flight simulator for manufacturing processes," says Tracy Clarke-Pringle of DuPont Engineering Research &Technology. "A Virtual Plant is, in essence, a fully functional digital version of the physical plant."
A "Flight Simulator" for Manufacturing Plants
Think about it in this simple way: a new recruit wants to learn how to fly a plane. She could spend countless hours in the cockpit honing her skills under different conditions, or she could use sophisticated flight simulator tools. Learning on the simulator benefits everyone. Before the new pilot ever sets foot on a plane, she can experience nearly every possible situation, and learn the safest response to each situation. The operators of these simulators can progress with her training, giving her more complex situations so she is fully prepared to take the controls.
The Virtual Plant technology works in a similar way – providing a sophisticated, yet easy to use, experimental tool. The engineer can interact with processes in the Virtual Plant in the same way they would interact with the same process in a physical plant, testing each of them before the engineer ever steps onto a plant floor to install or adjust a machine.
Today DuPont relies on internally developed and supported technology to build Virtual Plants.
This technology has been shaped by the company's long engineering tradition in process modeling and simulation, and offers a competitive advantage throughout the life-cycle of a plant: from process development to project execution, and process optimization. DuPont Clean Technologies is employing this technology to offer Operator Training Simulators and training programs outside DuPont. Just as the flight simulator is not a substitute for actual flight hours, Virtual Plant is not a substitute for actual reduction to practice of engineering processes in a physical plant. However, by using these tools, countless variables and possible pain points can be tested and addressed more quickly, efficiently and cost effectively. Engineers get convenience and precision, and consumers get better prices and products. It's a technology that reduces waste and keeps manufacturing humming — all from a desktop.