DuPont Celebrates its Anniversary
7.18.16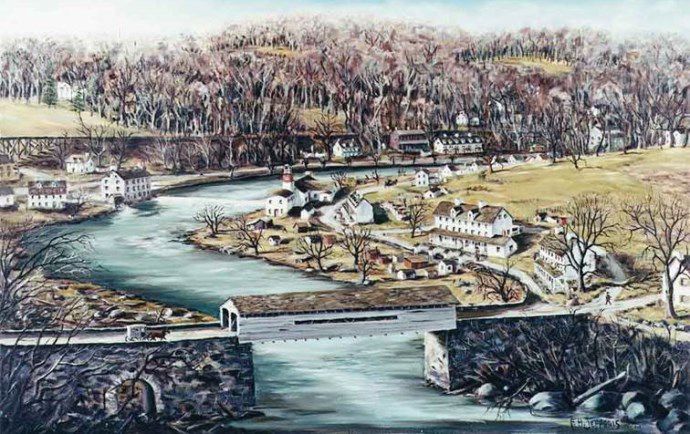 DuPont celebrated its 214th anniversary on July 19. This has long been the customary "birthday" of the company. But what exactly happened on July 19, 1802?
You can rest assured that there was no fanfare. They didn't sign any deeds or file any charter of incorporation. It was an unremarkable – and no doubt hot and humid – summer day along a quiet stretch of Delaware's Brandywine River. E. I. du Pont and his family had completed a 130-mile journey by horse-drawn wagon over primitive roads from Bergen Point, New Jersey. On this day, they simply settled at their new home: a small, two-story fieldstone house with low ceilings and few windows.
Of course, a lot had preceded this otherwise humble event. The family spent 91 stormy days at sea making the crossing from France to America, arriving New Year's Day 1800. After they decided to create a "gunpowder manufactory," E. I. and his brother Victor returned to France to obtain capital for the venture and to order equipment. With $24,000 (and intending to raise another $12,000 in the U.S.) they arrived back in Philadelphia in July 1801.
They had considered various locations for the plant, including sites in the states of New York and New Jersey. E.I. finally settled on Delaware. In April 1802, he purchased the Broom Farm, along the river that would power his mills, four miles upstream of Wilmington.
So "move-in" day in 1802 was the end of one adventure and the beginning of another. Shortly thereafter, work would commence on what would be called Eleutherian Mills. In the summer of 1803, refined saltpeter became the company's first product. The first barrel of black powder was at last shipped in May 1804.
E.I. du Pont could hardly have imagined the powerful industrial forces that he set in motion that hectic summer day in 1802. But he certainly would be proud to know that the science he learned from his friend and mentor Antoine Lavoisier in France, combined with his own entrepreneurial spirit and purpose, would still be changing the world 214 years later. Happy Birthday DuPont!