DuPont Scientist Ting Wang's Relentless Curiosity
6.8.17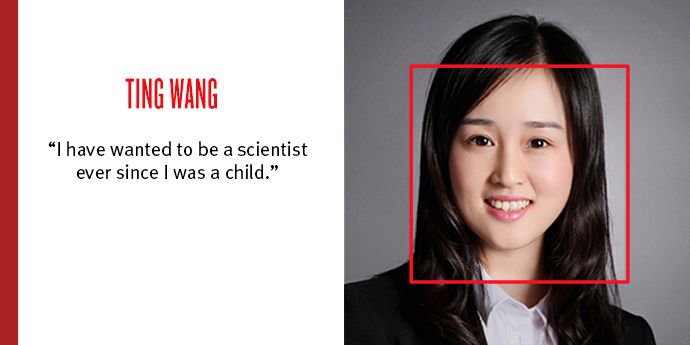 For some, it takes many years to figure out their life's calling and even then, the dream and the reality do not always match. Ting Wang is different.
For as long as she can remember, Wang liked nothing more than to take apart electrical devices and ask why they worked the way that they do. "I've dreamt of being a scientist since I was six," she recalls. "Curiosity opened the door to science for me and now I'm fulfilling my dream."
Wang joined DuPont as a research chemist after her graduation from Fudan University in 2011. Her early work focused on fundamental technology scouting, flame retardancy and thermally conductive technology. She says these first two years were fundamental in establishing her scientific career.
"When I look back, I cannot emphasize enough how important these two years were to me," Wang said. "It provided a solid foundation and helps me so much with my current role and responsibilities."
Living the Dream
Wang is now a DuPont scientist. She is working on technology development for DuPont™ Zytel® RS HTN for consumer electronic applications, like mobile phones and tablets. Her research has helped provide customers with stronger antenna performance on mobile phones.
"Consumer electronics has always fascinated me because the field grows so fast and involves a variety of the most advanced technologies," Wang said. She notes that the rapid pace of the industry requires those who work in the field to be well-prepared and responsive to new advances in technology. It's an exciting field for Wang, and plays to her passion for understanding the future of technology.
"I am curious about hand held devices in the next generation, how they will look and what kind of material they will be made of… Will I be the one who changes the material selections and structure for mobile devices in the future?" Wang recognizes the tremendous advances technology has made and wonders what kind of additional functions will be available for the products her team is working on now.
Similarly, Wang enjoys the happiness that comes from the science and from helping others solve problems and achieve their goals.
Keeping Humanity in Mind
Wang majored in macromolecular chemistry and physics in college because she was curious about the microscopic world. She says that she continues to be excited about the field not only because of the scientific possibilities, but also because of the field's potential for positive impact on human society. For example, she notes the potential for electronics to be applied to accurately predicting disease, diagnosing health conditions and point-to-point communication.
"Technology in the consumer electronics industry can improve the convenience and comfort of people, and is becoming increasingly related to the survival and lives of human beings," she said. "In the long run, I hope to contribute to the evolution of the field."