Gaming Theory Helps Teach Kids About Agricultural Literacy
5.8.17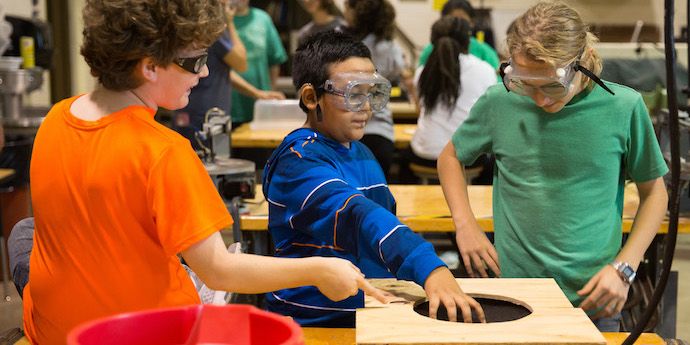 The idea that brown cows produce chocolate is a delightful fantasy introduced by Willy Wonka, but plenty of children may believe it's a reality.1 The knowledge gap between young consumers and food producers continues to widen as food production changes through modernization.2
But could the answer to improving agricultural literacy be found in something as simple as a jar of peanut butter? New educational games, like Operation Peanut Butter, where students learn how peanuts are grown and eventually becomes a tasty spread, represent creative ways to teach youngsters about how their food eventually arrives at their table.
DuPont Pioneer is investing in programs to improve children's understanding of what agriculture is and the role it plays in daily life, hoping to close the knowledge gap between producers and consumers. For example, DuPont Pioneer has partnered with the American Farm Bureau Foundation for Agriculture (AFBFA) to develop agricultural literacy programs like My American Farm and Purple Plow for kids. My American Farm provides interactive learning games for elementary students that increase knowledge of farming and food production while Purple Plow challenges middle school students to tackle hands-on, food and agriculture challenges in the classroom.
Supporting Classroom Teachers
These programs provide an array of tools for educators, parents, and grandparents to engage with kids at home or in the classroom. And they support teachers with fun, engaging and informative tools that are aligned with educational standards. "As a former educator, I am excited by programs like these," Bill Belzer, director of Global Stewardship at DuPont and AFBFA board member. "They supplement what teachers are already planning in the classroom and deliver STEM (science, technology, engineering & mathematics) curriculum through agricultural applications."
An added benefit for companies like DuPont is that employees can get involved too. "We're fortunate to have employees who care about their communities and want to be involved in education," said Belzer. "Purple Plow, for example, is the kind of program that our employees can share ready-to-use materials with teachers, family members, and friends that teach kids about the science in agriculture and help connect the dots for the food they eat … from the field to their dinner plate."
My American Farm has reached over 3 million students since its launch in 2011, and Purple Plow endeavors to achieve similar success following its January 2017 launch. The programs aim to move young people along the spectrum of knowledge about farming and agriculture so they not only know where their food comes from but also may one day consider a career in this field.
Interested in mentoring with the Purple Plow or using the educational resources available at My American Farm? Follow the links below!
Purple Plow Mentor Resources
My American Farm
-----------------------------------
1 http://www.agfoundation.org/news/brown-cows-make-chocolate-milk-5-other-misconceptions-kids-have-about-agric
2 https://www.nytimes.com/video/movies/100000004372043/in-organic-we-trust-kids-dont-know-where-food-comes-from.html