Raising Safety Standards for Over 14,000 Employees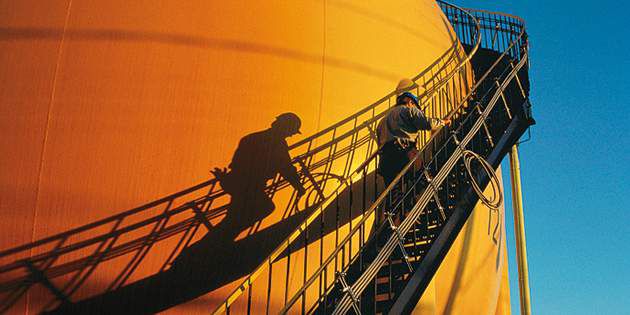 When the director at Hungarian energy group MOL first suggested bringing in consultants to increase the company's safety standards and performance, he weathered decidedly mixed reactions. The company hadn't suffered bad safety reviews — and with 55 Lost Time Injuries (LTI) in one year, many believed they were already doing the right things. In comparison, however, the International Association of Oil and Gas Producers recorded an average LTI rate half of MOL's within the same time period. The director knew it was time to bring in outside safety consultants who would "force us to do what we know we should do."
The image caption is not restricted in its character count.
MOL turned to DuPont Sustainable Solutions (DSS), a safety consulting practice within DuPont, to help improve its safety standards. DSS brought best-in-class practical industry experience to the challenge — not just trainers and brochures — to develop a customized process that encompasses each and every level of management. DuPont's consultants divided MOL's safety issues into two phases. First, they outlined a foundation for an overall shift in safety attitudes. Once that had taken hold, they focused on properly structuring and adapting the company's process safety management (PSM) system to motivate and engage more than 14,000 employees. Together, they set up what eventually became known as the Safe Workplaces Project.
In the first round of process safety workshops with MOL, it became clear to DuPont that having a dedicated consultant on-site would make a huge difference. They chose a candidate with over 20 years' experience to be permanently on hand to offer tailored support and help. Within a year, the overall LTI dropped by almost two-thirds and has stabilized at a positive level, thanks to the collaboration between the two companies. The collaborative objective had always been to make MOL self-sufficient — for DuPont to help identify the right people in the group, and train them to become trainers themselves. Once that objective was achieved, MOL established a dedicated process safety network solid enough to extend to other companies in the group in Pakistan and Russia.
Collaborators
MOL PLC
CHALLENGE: Protection
INDUSTRY: Oil & Gas
LOCATION: Budapest, Hungary