The Science Behind Personal Protective Equipment for Firefighters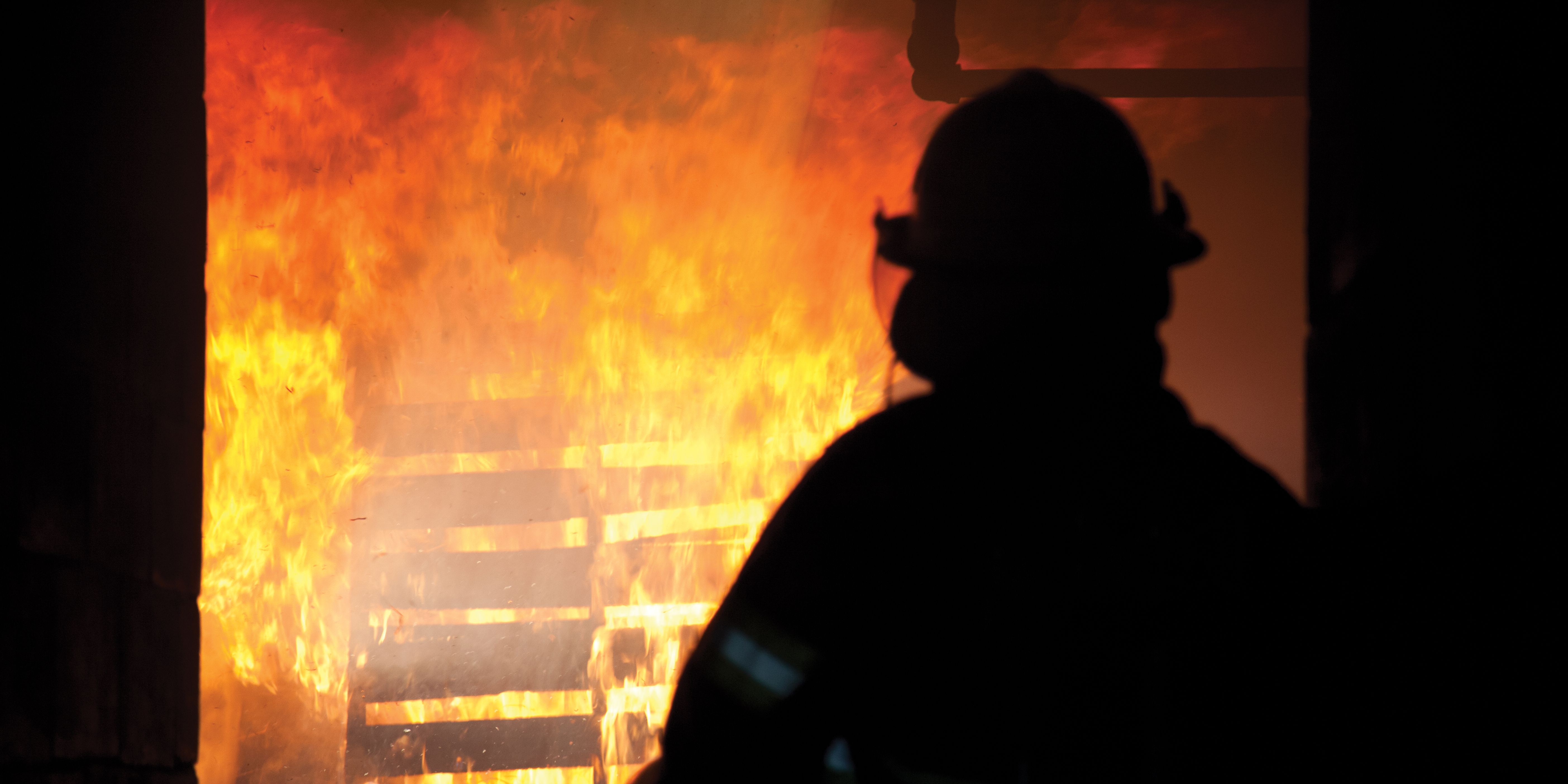 "Please be careful." Captain Charles "CJ" Johnson of the Philadelphia Fire Department, featured in the mini-documentary, "When Seconds Make All the Difference," says he hears those words from his wife every day as he leaves for his hazardous job fighting fires in a major metropolis.
The scientists at DuPont understand the criticality of those words as they work to invent technologies that help protect firefighters and first responders around the globe to make sure they get home to their families, safe and sound.
Measures of Performance: TPP, THL and TDT
One of the most difficult challenges facing the developers of personal protective equipment (PPE) is to ensure the materials protect the firefighter from the flames, while pulling heat and moisture from their bodies to stave off heat stress from thermal exposure. These fundamentally incompatible performance requirements are thermal protective performance (TPP) and total heat loss (THL).
The TPP rating of a fabric or composite refers to its thermal insulation characteristics when protecting the wearer from fire. The flame is applied to the outer surface of a six-inch-square area of the fabric or composite. The time required to reach the equivalent of a second-degree skin burn is measured with a copper calorimeter on the other side of the sample is recorded. This time (in seconds), multiplied by the heat flux of the exposure, gives the TPP rating. The higher the TPP rating, the more thermal insulation a fabric or composite provides the wearer.
The THL test is designed to measure the ability of a composite swatch to transfer dry and wet heat and then to use these measurements to quantify the relative capability of the garment to release/dissipate metabolic heat from its inside.Thermal Damage Tolerance (TDT) is a qualitative measure of the stability of a fabric after flame exposure. After a fabric is exposed to flame, does the material break open, form a hard char, or remain flexible? DuPont™ Nomex® fabrics form an insulating char when exposed to flame; upon cooling, the char will harden. Fabrics with high levels of DuPont™ Kevlar® fiber can remain flexible after flame exposure.
Layers of Technology
Personal protective equipment saves lives thanks to critical materials combined in three key layers: a tough outer shell with cut- and flame- resistance; a moisture barrier that prevents penetration of liquid and blood-borne pathogens; and a thermal liner that provides efficient thermal insulation while not restricting user mobility.
The Outer Shell
The outer shell provides the tough, durable first line of defense against heat, flame and physical damage. DuPont™ Nomex® and Kevlar® fibers are engineered together and sometimes with other high-temperature fibers to form materials that help stand up to heat, stay strong, and protect the inner components. Kevlar® filament is engineered into premium fabrics to help reduce fabric profile while strengthening fabrics to new levels of performance. Durable DuPont™ Teflon® HT water repellent treatments help keep the gear lighter and prevent water from compromising valuable air layers that provide the bulk of the garments' thermal insulation.
The Moisture Barrier
The moisture barrier helps protect against the intrusion of water, chemicals, and viral agents. These barriers are also breathable, which allows metabolic heat to escape and helps reduce the overall heat stress during strenuous activities. Fabrics made of Nomex® fiber and DuPont™ Nomex® E89™ non-wovens help the most trusted and reliable moisture barrier manufacturers provide strong flame-resistant substrates for their liquid-impermeable films.
The Thermal Liners
The thermal liners are closest to the body and provide protection from thermal exposure. Nomex® and Kevlar® fiber batts and Nomex® E89™ non-wovens are combined with face cloths made with Nomex® and Kevlar® fiber to help provide durable, flexible, heat-insulating components. Thermal liners made with multi-layer Nomex® E89™ non-wovens are among the thinnest, most flexible, most breathable components on the market. Face cloths using Kevlar® filament yarns help reduce surface friction, improving overall garment mobility. Water-wicking or repellent finishes on individual layers improve moisture management and reduce garment-drying time.
Providing Protection, Durability and Comfort from the Inside Out
The mini-documentary, "When Seconds Make All the Difference" shows how DuPont and LION, a global leader in protective gear for first responders, have collaborated to bring protection to a new level for firefighters and first responders using advanced blends of DuPont™ Kevlar® filament and DuPont™ Nomex®. Every layer of LION's firefighter protective apparel includes Kevlar® and Nomex®, either alone or in blends. These composites work in conjunction to provide firefighters with the optimum ratings of TPP, THL and TDT for maximum protection from thermal hazards.
DuPont and LION collaborate with fire departments around the world to test new fiber technologies and thermal protection within firefighter gear. DuPont™ Nomex® can withstand temperatures up to 700 degrees Fahrenheit (370 degrees Celsius). Skin can burn instantly at temperatures of 131 degrees F (55 degrees C). Nomex® and Kevlar® fibers are inherently fire-resistant and do not need to be treated. Tested through DuPont's rigorous Thermo-Man® unit, they are both self-extinguishing and durable. DuPont is constantly innovating to develop and produce materials that can detect high temperatures and react accordingly for greater thermal insulation.
DuPont ™ Nomex® fiber carbonizes and thickens when exposed to the intense heat of today's fires. This increases the protective barrier between the heat source and the user, helping to reduce burn injury and providing valuable time to work or escape.
DuPont ™ Kevlar® fiber is five times stronger than steel on an equal-weight basis, yet fabrics can be lightweight, comfortable, and thermally protective. It helps enhance the overall durability and strength of lightweight turnout gear outer-shell-and-thermal-liner systems.
When fabric made with Kevlar® fiber is engineered with Nomex® fiber or used with another blend, it can help to further enhance tear strength and abrasion resistance of outer shells protecting the moisture barriers and thermal liners inside. Together, these innovative fibers offer proven protection, durability and comfort from the inside out.