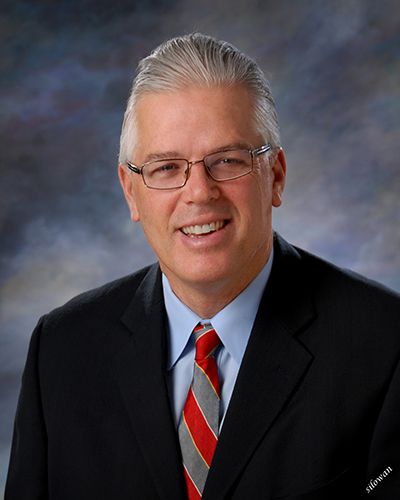 Dow is proud to announce that James Thackeray, Ph.D., research fellow in Dow Electronic materials, has been named a Fellow of SPIE, the international society for optics and photonics.
The designation of SPIE Fellow is a notable industry achievement and a mark of an accomplished body of work in emerging light-based technology. Senior members of SPIE are evaluated on several criteria before being nominated. These include their individual scientific and technical contributions in the fields of optics, photonics or imaging, as well as their engagement in SPIE and the scientific community.
Jim Thackeray has been recognized for his many achievements in the development of photoresists, antireflective coatings and enabling materials for ultraviolet (UV), deep-UV and extreme ultraviolet (EUV) lithography over the past decade. Dr. Thackeray is now involved in developing the next generation of photoresist materials for sub-20 nm nodes.

"Innovations in lithographic materials were absolutely critical in enabling Moore's law to progress," said Thackeray. "I am very proud to have contributed to the design of imaging materials that are currently in use by semiconductor manufacturers all over the world."

Dr. Thackeray holds 75 US patents, including many related to the development of copolymers for photoresists and methods of forming electronic devices using these materials. He continues to innovate, with six of these patents just published in 2017. A member of SPIE for 20 years, Thackeray is actively involved with the SPIE Advanced Lithography conference, participating on the Advances in Patterning Materials and Processes conference committee and presenting research at dozens of SPIE conferences.
"It is a great honor to be welcomed into the ranks of the many talented SPIE Fellows," said Thackeray. "The SPIE community continues to enrich my work and career, and conferences such as SPIE Advanced Lithography provide a tremendous opportunity for discussing cutting-edge research and materials challenges. I look forward to continuing to participate in the years ahead."
Sharing from his R&D experience in designing materials for use in support of EUV lithography, Thackeray has developed two videos for Dow's Litho UniversitySM series. In these short educational videos, he discusses the challenges associated with EUV resist technology, and tradeoffs between critical dimension uniformity and sensitivity in EUV lithography.
Thackeray was welcomed as a new SPIE Fellow during a plenary session at the 2017 SPIE Advanced Lithography conference in San Jose, California. This year, 71 new Fellows were announced and are being honored at events throughout the year. The complete list of new Fellows is available on the SPIE website.